Enjoy museum quality printing and crisp audio with this surprisingly powerful Bluetooth speaker picture.
Match your style to your speaker with Swell's customizable image and size
Sound on
your wall
Redefine the way you see speakers with Surge's wall hanging design. Hang Swell on any wall with a single picture hook.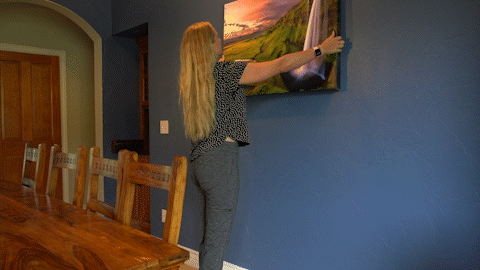 Just pair and play with Swell's quick connection and easy setup. Play your favorite tunes in perfect detail with BLE lossless streaming.