Meet Surge, the worlds first high fidelity speaker that hangs on your wall and can be customized to fit the aesthetic of your space.
​
​
Sign up for a huge early bird discount!
Custom Speakers. On Your Wall.
We put our patented technology to work to create rich, room filling sound from an invisible frame.
You asked, we answered. Link up to 20 speakers together wirelessly for a personalized home audio experience.
Upload your favorite photo, or choose one from our collection of artwork.
Stream What You Love, Synchronized
Link up to 50 speakers together wirelessly to create your whole house audio.
Spoke Sound speakers hang on your wall with a single picture hook.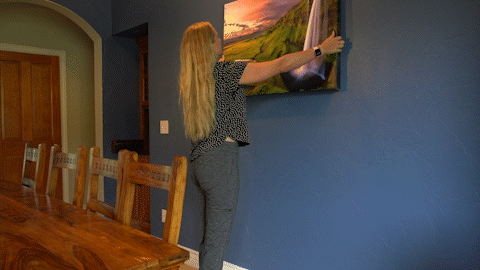 Learn why our patented technology delivers rich evenly distributed sound through the surface of your photo.
Speakers That Look as Good as They Sound
Our founder, Will Bodewes, was fed up with speakers that were too big or ugly for the rooms where he wanted to listen to music. Will wanted a speaker that would fit the aesthetic of any room without taking up any shelf or counter space. He spent the last 4 years researching, designing, and testing to create Surge.
#1 Home & Lifestyle business to watch
- ColoradoBiz Magazine
Launching soon exclusively on
Early backers get

25% off...